Junior 6-12 age
Protects from caries, makes teeth stronger and healthier
and helps protect and keep gums healthy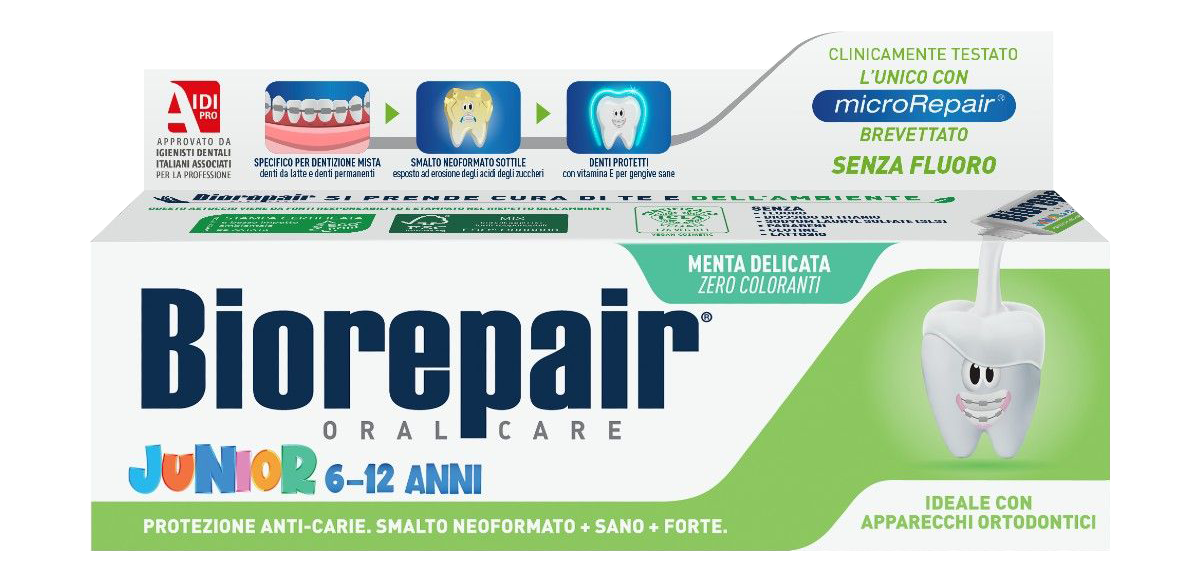 With microRepair® that protect the growing tooth enamel
Ideal for combating erosion caused by dental appliances
Its Mint extract has antiseptic and refreshing properties

Buy Online
WHAT DOES BIOREPAIR® JUNIOR CONTAINS
Aqua, Glycerin, Zinc Hydroxyapatite*, Sorbitol, PEG-32, Silica, Sodium Myristoyt Sarcosinate, Sodium Methyl Cocoyl Taurate, Cellulose Gum, Aroma, Tocopheryl Acetate, Sodium Saccharin, Citric Acid, Sodium Benzoate, Phenoxyethanol, Benzyl Alcohol.
*microRepair®

What makes Biorepair® Junior 6-12 with mint extract different from other toothpastes?
It is the only toothpaste that contains microRepair®, which strengthens and protects tooth enamel from cavities while they are developing and is ideal for remineralising the erosion caused by braces. With the addition of the antioxidant Vitamin E, it helps to maintain healthy gums. The formula has been clinically tested and has a delicate and refreshing mint flavour. It is recommended for the rimineralization of tooth enamel during wearing braces. Its Mint extract has antiseptic and refreshing properties.

What microRepair® is
MicroRepair® consists of particles constituted by Hydroxyapatite whose composition is very similar to that of tooth enamel. This similarity gives microRepair® the biomimetic properties to integrate microparticles with enamel and dentin, with consequent mineralising and restorative action.

IMPORTANT:
The formula has been clinically tested and has a delicate and refreshing mint flavour.
Calling all mums, your kid's teeth are very delicate!
Here's what you've got to do to protect them from cavities and other problems:

Brush teeth at least two times a day for 2-3 minutes
Always use a toothbrush suitable for children's teeth
Don't go overboard with very acidic drinks (for example, tea, fizzy drinks, fruit juices...)
Don't let them eat too much sugar and avoid too many sweets

Biorepair does NOT contain:
Fluoride
Silica abrasives
Titanium dioxide
Sodium Lauryl Sulphate
Parabens
Colorants

Other products of the Kids and Junior line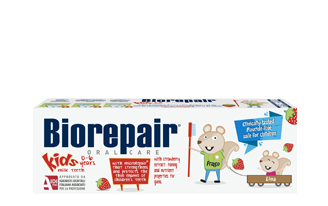 KIDS 0/6 - STRAWBERRY
Protects from caries and makes teeth stronger and healthier
DISCOVER MORE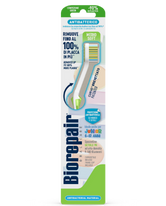 TOOTHBRUSH JUNIOR 6/12
with medium-soft deep cleaning bristles are the only patented toothbrushes made with the innovative bacteriostatic Self-Cleaning
DISCOVER MORE
MAIN CAUSES OF TOOTH EROSION




Professional
teeth whitening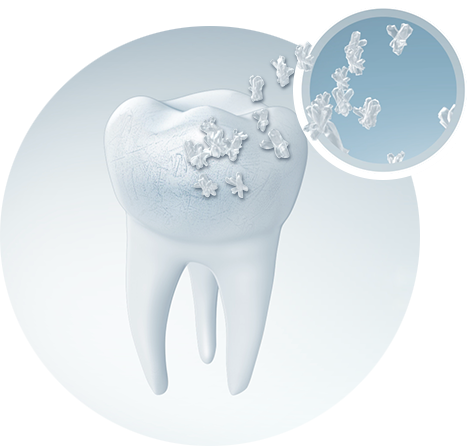 THE BIOREPAIR® SOLUTION
Enamel has micro-fractures that are invisible to the naked eye which compromise dental health.
MicroRepair® particles penetrate the micro-cracks and repair the enamel.
Biorepair® shields from cavities, plaque and tartar build-up.