DESENSITIZING ENAMEL-REPAIR SHOCK TREATMENT
Fights dentine sensitivity and rebuilds the natural barrier of teeth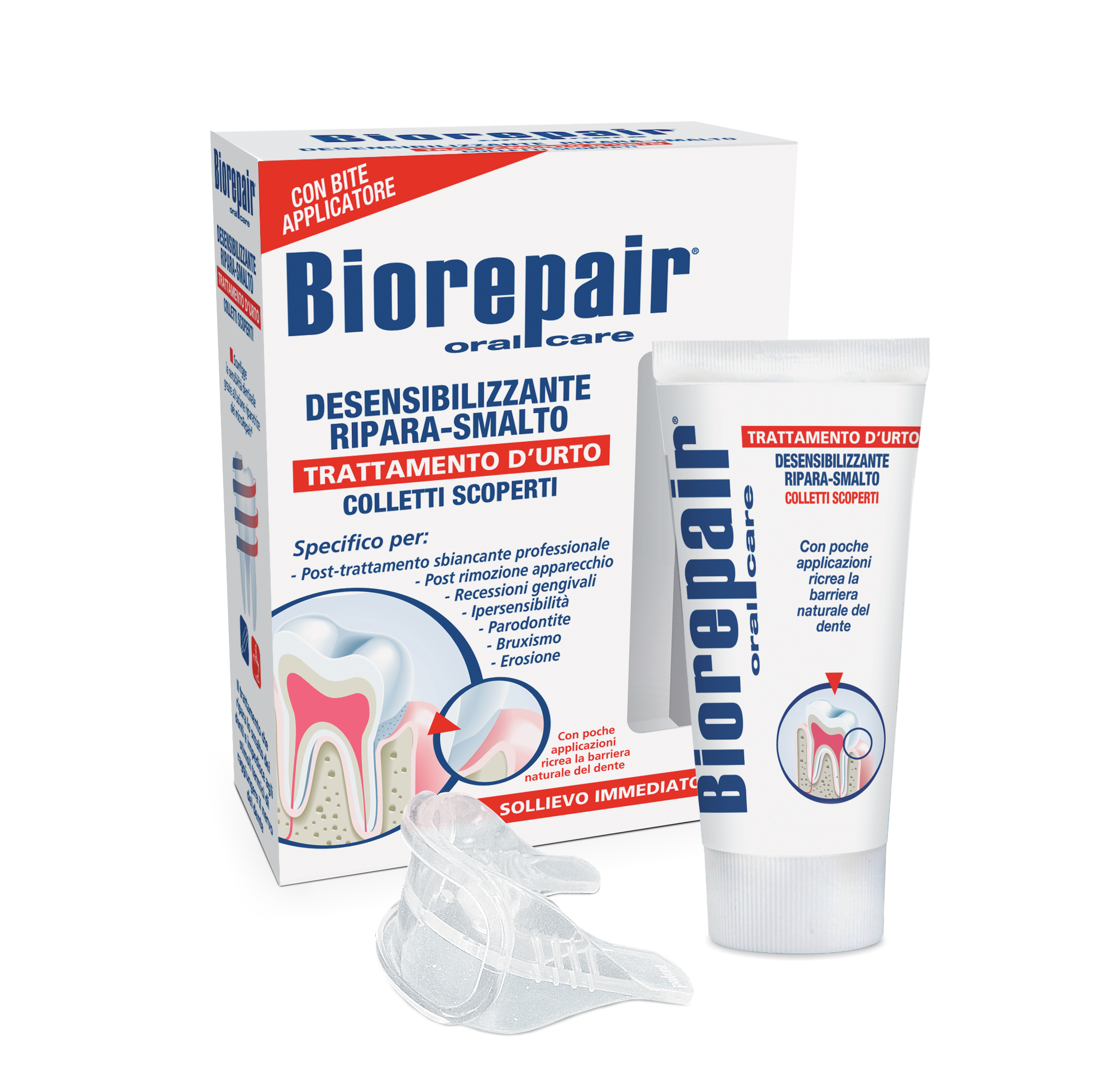 Desensitizing enamel-repair specific for:


Post professional whitening treatment
Post brace removal
Hypersensitivity
Parodontitis
Bruxism
Erosion
Gengival Recession
Buy Online
WHAT DOES BIOREPAIR® SENSITIVE TEETH PLUS CONTAINS
Aqua, ZincHydroxyapatite*, HydratedSilica, Silica, SodiumMyristoylSarcosinate, SodiumMethylCocoylTaurate, SodiumBicarbonate, Aroma, SodiumSaccharin, Phenoxyethanol, BenzylAlcohol, SodiumBenzoate, CitricAcid, Menthol.
*microRepair®


What makes Biorepair® desensitizing enamel-repair shock treatment different
Biorepair® desensitizing shock treatment thanks to microRepair®, remineralises and repairs the enamel, making it stronger and more resistant. Moreover they penetrates into the tubules, creating a natural barrier against pain and binds to the enamel, reconstructing it after each application.

What microRepair® is
MicroRepair® consists of particles constituted by Hydroxyapatite whose composition is very similar to that of tooth enamel. This similarity gives microRepair® the biomimetic properties to integrate microparticles with enamel and dentin, with consequent mineralising and restorative action.

IMPORTANT:
Apply the Biorepair® Desensitizing Treatment on the inner surface of the bite. Place the bite in your mouth and shut your teeth. Let it work for 2-3 minutes. Once you've taken the bite out of the mouth, rinse the oral cavity.


Use Biorepair® Desensitizing Repair-Enamel Treatment once a day for 7-10 days after your daily hygiene. To be repeated every 6 months or if necessary.

Biorepair does NOT contain:
Fluoride
Titanium dioxide
Sodium Lauryl Sulphate
Parabens
Silica Abrasives
OTHER PRODUCTS FOR YOUR DAILY HYGIENE
MAIN CAUSES OF TOOTH EROSION




Professional
teeth whitening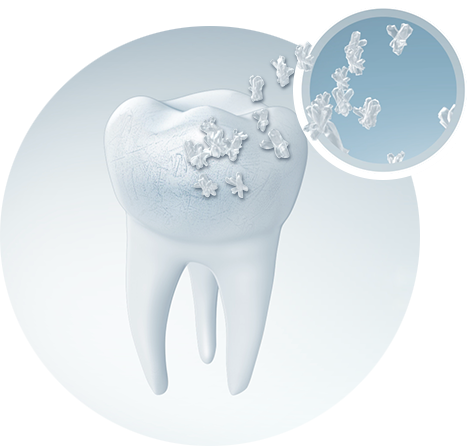 THE BIOREPAIR® SOLUTION
Enamel has micro-fractures that are invisible to the naked eye which compromise dental health.
MicroRepair® particles penetrate the micro-cracks and repair the enamel.
Biorepair® shields from cavities, plaque and tartar build-up.