CYLINDRICAL INTERDENTAL pick REGULAR
with microRepair®, deep cleaning for health teeth and gums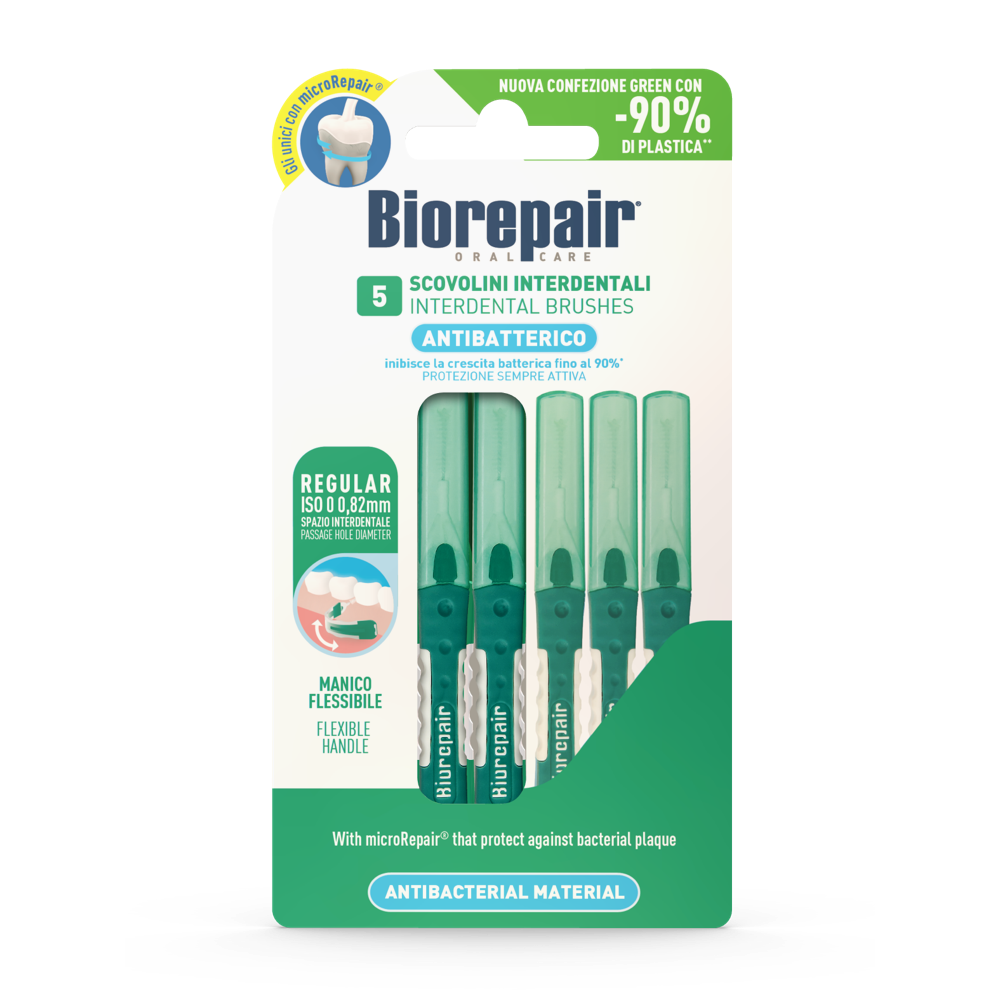 They are made with the innovative SELF CLEANING POLYMER technology and microRepair®, particles made of the same substance as enamel, which penetrate to places toothbrushes cannot reach.


REGULAR
ISO 2 = PHD 0,82mm
Delicate picks with a steel core covered in polyurethane
Fresh mint flavour
Buy Online
THE INNOVATIVE BACTERIOSTATIC SELF-CLEANING POLYMER* (S.C.P.)
The Self Cleaning Polymer is a special polymerisation process that makes all the materials in the Biorepair® accessory line bacteriostatic. This innovative technology is based on natural trace elements, is free from biocidal substances and fights bacterial growth, making Biorepair accessories safer and providing better protection. Bacteriostatic protection stays effective over time.

What makes the REGULAR Interdental Picks from Biorepair® different from other accessories?
They are the only interdental picks with microRepair®, particles made of the same substance as enamel, which penetrate the places your toothbrush cannot reach, protecting against the formation of the dental plaque that causes cavities and inflamed gums. Biorepair® picks remove the most stubborn food debris and plaque thanks to their delicate picks with a steel core covered in polyurethane that prevents the enamel and gums from being scratched. The combined use of Biorepair® toothpastes and accessories guarantees complete protection for the health of your teeth.

What is microRepair®?
MicroRepair® are particles made of hydroxyapatite, a substance which is very similar in composition to tooth enamel. This similarity gives microRepair® a biomimetic property, allowing the micro-particles to integrate with tooth enamel and dentine and promote remineralisation and repair.

HOW TO USE:
Use the most suitable size of pick for your interdental spaces. Insert the pick into the spaces, taking care not to apply force, and gently move it back and forth. Repeat for all your interdental spaces on the top and bottom teeth, rinsing the pick after every use. Put the pick away with its protective cap. Gums may be damaged if used incorrectly.

ALWAYS-ACTIVE PROTECTION:
Against the bacteria that cause plaque build-up, tartar, cavities and gingivitis, which work their way into the interdental spaces and create an acidic biofilm that is corrosive to enamel. The new Biorepair® accessories with microRepair® made in bacteriostatic SCP help to protect the spaces your toothbrush cannot reach from bacterial attack.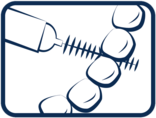 OTHER DAILY ORAL HYGIENE PRODUCTS
MAIN CAUSES OF TOOTH EROSION




Professional
teeth whitening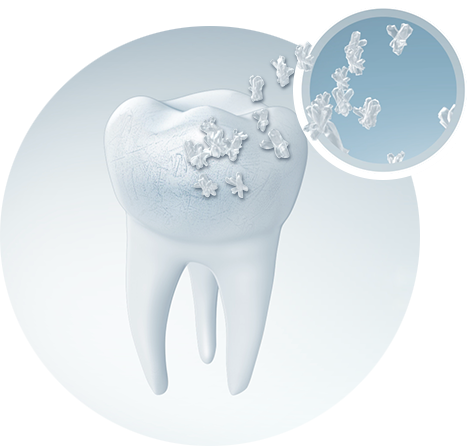 THE BIOREPAIR® SOLUTION
Enamel has micro-fractures that are invisible to the naked eye which compromise dental health.
MicroRepair® particles penetrate the micro-cracks and repair the enamel.
Biorepair® shields from cavities, plaque and tartar build-up.