Sensitive Teeth Plus
Reduces dentinal sensitivity from the first application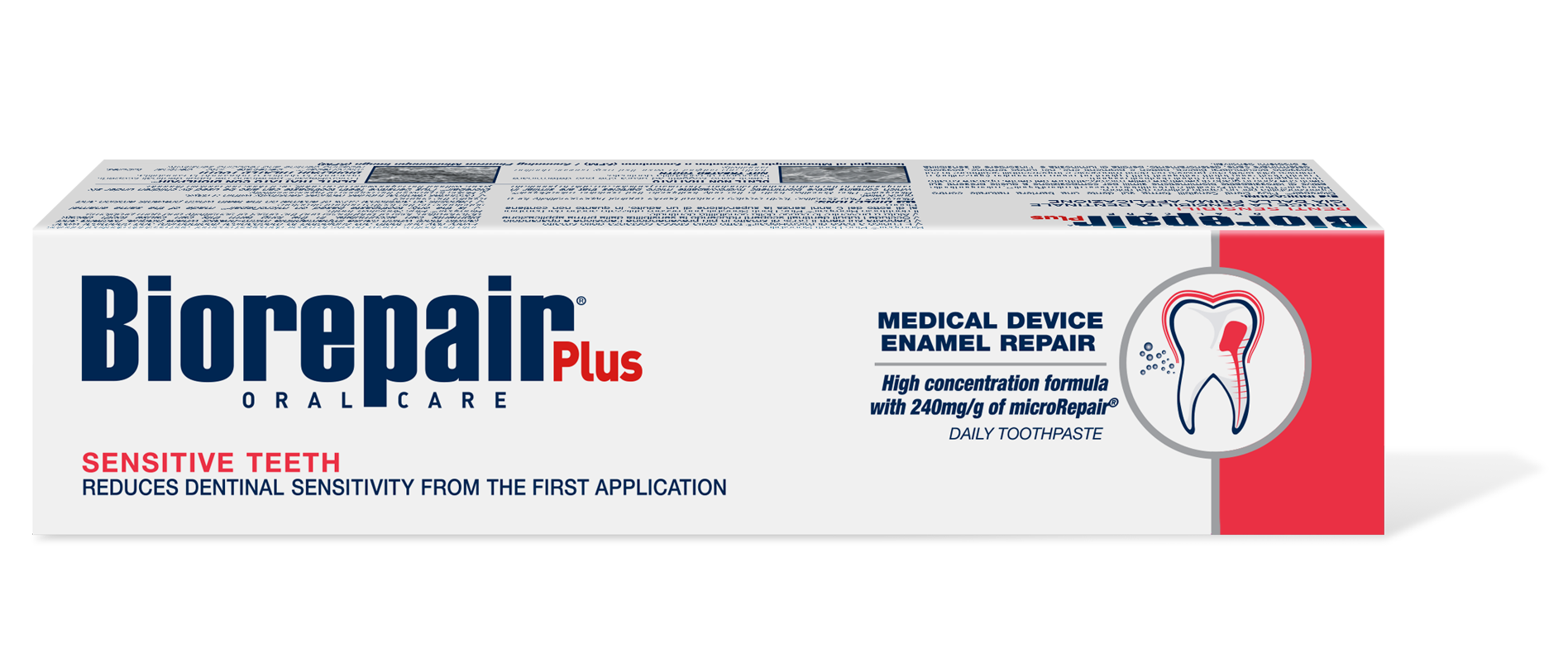 Medical Device Enamel Repair - High concentration formula with 240mg/g of microRepair®


Forms a natural barrier against hypersensitivity on the tooth
Gives a quick relief from the pain caused by a high dentinal sensitivity
Closes the dentinal tubules reducing the sensitivity from the first application
Buy Online

What makes Biorepair® Plus Sensitive Teeth different from other toothpastes
Biorepair® Plus Sensitive Teeth thanks to microRepair®, repairs the tooth enamel chemically bonding with it and dentin, closing the tubules and preventing the thermal stimuli to reach the nerve on the enamel. Moreover, it protects from the enamel erosion and reduces the loss of teeth whiteness.

What microRepair® is
MicroRepair® consists of particles constituted by Hydroxyapatite whose composition is very similar to that of tooth enamel. This similarity gives microRepair® the biomimetic properties to integrate microparticles with enamel and dentin, with consequent mineralising and restorative action.
WHAT DOES BIOREPAIR® SENSITIVE TEETH PLUS CONTAINS
Aqua, Zinc Hydroxyapatite*, Glycerin, Sorbitol, Cellulose Gum, PEG-32, Silica, Sodium Myristoyl Sarcosinate, Sodium Methyl Cocoyl Taurate, Aroma, Sodium Saccharin, Citric Acid, Phenoxyethanol, Benzyl Alcohol, Sodium Benzoate.
*microRepair®
Biorepair® Plus Sensitive Teeth has a concentration microRepair® equal to 24%.

IMPORTANT:
Children under six years of age can use Biorepair® without adult supervision due to the absence of Fluoride.


It is a Medical Device CE
Read warnings and instructions for use
Ministerial authorization to advertising 49861 - 19/09/2016

Biorepair does NOT contain:
Fluoride
Titanium dioxide
Sodium Lauryl Sulphate
Parabens
Silica Abrasives
OTHER PRODUCTS FOR YOUR DAILY HYGIENE
MAIN CAUSES OF TOOTH EROSION




Professional
teeth whitening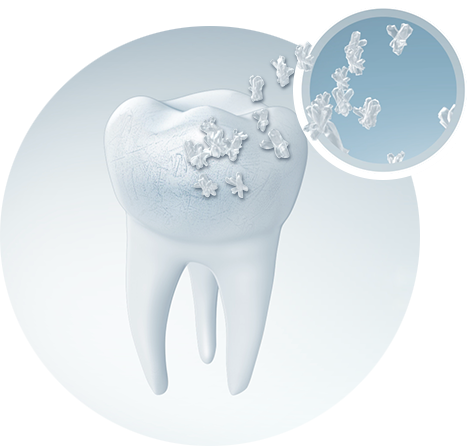 THE BIOREPAIR® SOLUTION
Enamel has micro-fractures that are invisible to the naked eye which compromise dental health.
MicroRepair® particles penetrate the micro-cracks and repair the enamel.
Biorepair® shields from cavities, plaque and tartar build-up.